Mx. Gay Photography
Empowering Beauty Creativity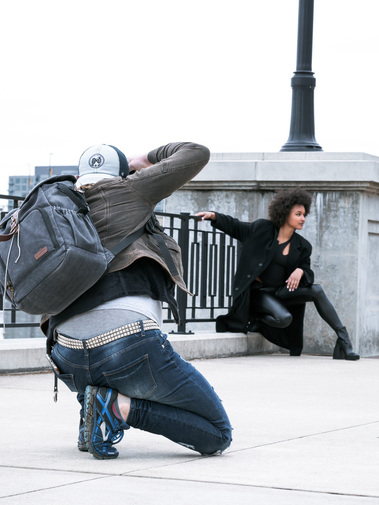 The Mx. Gay Photography Difference
When beginning my photography journey in 2020, I decided I needed to build my art on a platform of empowerment, self love, and activism. I have always been bothered about the way people have been portrayed by societal beauty standards; with high editing and strict standards. With that, my creative direction was born! I follow a practice in which I seek to highlight each person's natural beauty. With my photography, I will not edit your appearance in a way that changes who you are. Instead, I use various angles and lighting methods to bring out and enhance the beautiful person you are.
No one is turned away. I want to work with everyone, no matter your background or experience. Each person has a magical story to tell, and deserves to be given that opportunity. I seek to create an environment of love and friendship, letting you feel free to be completely who you are.
I do not have a set number of photographs that will be taken or edited. I believe in creating truly magical art. This means, you will receive as many edited photographs that turn out. My rates are based on the amount of time we work together, starting at $250 an hour. Limited TFP sessions are available upon request.
All edited photographs are given to you with a lifetime guarantee. All I ask is that you do not edit photos that I have given to you. This includes adding filters to them. I am proud of the work that I create, and want anyone who sees it to know that this is the type of quality I produce.
I will take photographs anywhere, no matter the location. I do offer a home studio in Blacklick, Ohio for those seeking more of a private location. I have several remote nature locations that I love to use as well to offer privacy. Models are always welcome to bring a guest to accompany them. I will travel all over the world.
Same day appointments can be made, but must contact first
Ready to book a session, click here
Types of Services Offered